Girls not Mothers: Strategic Litigation for Social Change
28/05/2019 @ 12:30

-

14:00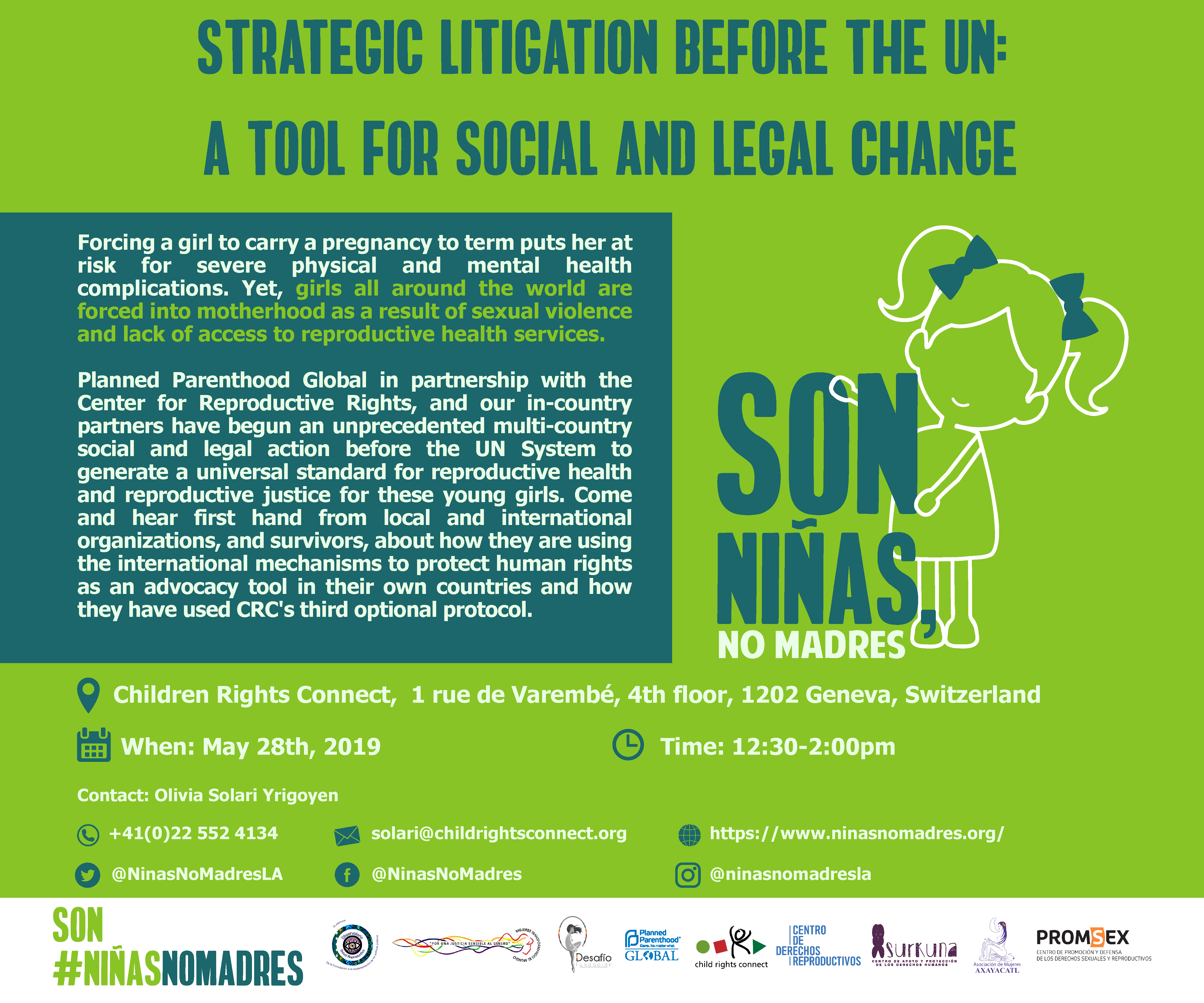 Planning the strategy to bring an issue to the attention of an international human rights mechanism, and choosing the mechanism (regional, UN, etc.) for where to present a complaint are tough decisions. Child Rights Connect hosted Global Planned Parenthood, the Center for Reproductive Rights together with in-country partners, to discuss, for the first time ever, the litigation strategy behind four cases presented to the UN Human Rights Committee and the Committee on the Rights of the Child. All cases concerned girls of sexual violence who were forced carry their pregnancies to term.
The event was also an opportunity to hear firsthand from local and international organizations, along with survivors, on how they are using international human rights' protection mechanisms (including the OPIC) as an advocacy tool in their own countries.
Further information:
– On May, 29th 2019 a press conference was held on the cases being presented to the Human Rights Committee.
– Prior to the presentation of the cases to the UN, Planned Parenthood Global published a multi-country study on the health effects of forced motherhood on girls aged 9-14.